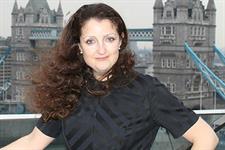 According to a study conducted by the RTPI on the state of the planning profession, around 56 per cent of the nation's planners worked mainly in the public sector in 2018, compared to just over 70 per cent in 2008.
There are around 11,400 planners in the UK "at least partially employed by local planning authorities", the research said.
It also found that 44 per cent of planners currently worked in the private or third sectors, a rise from just under 30 per cent in 2009.
The RTPI said the number of UK planners had remained steady at around 22,000 and noted a "trend of the public sector shrinking and the private sector growing".
"Since there is no equivalent decline in the total number of planners over that period it appears most likely that this represents a transfer of planners from the public to private sectors," it said.
According to the RTPI's analysis, the trend is more prevalent in England, especially in London and the North West, than in Scotland, Wales and Northern Ireland.
Victoria Hills, chief executive at the RTPI, said: "The public sector is facing serious challenges in terms of recruitment and retention of planning talents. Numerous studies including our own have shown the detrimental effects a decade of budget cuts have on morale, leadership and effectiveness of the planning system.
"We need commitment from all levels of government to re-invigorate the country's planning system and make public sector planning an attractive and rewarding career again."
Recent efforts to promote public sector planning careers include social enterprise Public Practice, which arranges one-year placements at local authorities for planning and design professionals.
In 2017, Birmingham City Council launched a graduate programme to recruit planners from local universities.
The study also found that town planning is one of the UK's smallest built environment professions, at 22,000, with fewer than half the number of architects and about a third the number of chartered surveyors
The RTPI study was based on Annual Population Survey data on individuals working in the UK who described their main occupation as town planning officers. It also drew on the RTPI's membership records and 2017 member survey.
Around 40 per cent of UK planners are women, the study found, compared to an estimated 25 per cent of architects and 13 per cent of chartered surveyors.
However, the RTPI said the proportion of female architects and surveyors appears to be rising while the percentage of female planners has remained largely unchanged for a decade.
The study found a lower proportion of Black, Asian and Minority Ethnic (BAME) planners compared to other built environment professions.
Between three and four per cent of planners are estimated to be BAME individuals compared to nine per cent of architects and four per cent of chartered surveyors.
The full RTPI study can be found here.